Corporate Social Responsibility
At Sprung, we recognize that our operations have a broader social, environmental and economic impact. Our business approach is built on sustainable and responsible growth, and our programs reflect this commitment.
Helping the Community in Times of Urgent Need
From emergency shelters and medical facilities to temporary schools and membranes used for roof repair, our team has brought Sprung technology and expertise to areas around the world affected by crisis and devastation.

Sprung has been donating structures to a variety of humanitarian efforts since 1980, working closely with partners such as AmeriCares, MSF (Doctors Without Borders), Homes of Hope and Samaritan's Purse. We have also been an important source of supply for the Salvation Army and the Red Cross in their disaster recovery efforts.

In addition, Sprung continues to supply various cities with homeless navigation centers, which serve as a vital bridge between life on the streets and an affordable housing.
Examples of Sprung's commitment to corporate social responsibility through the years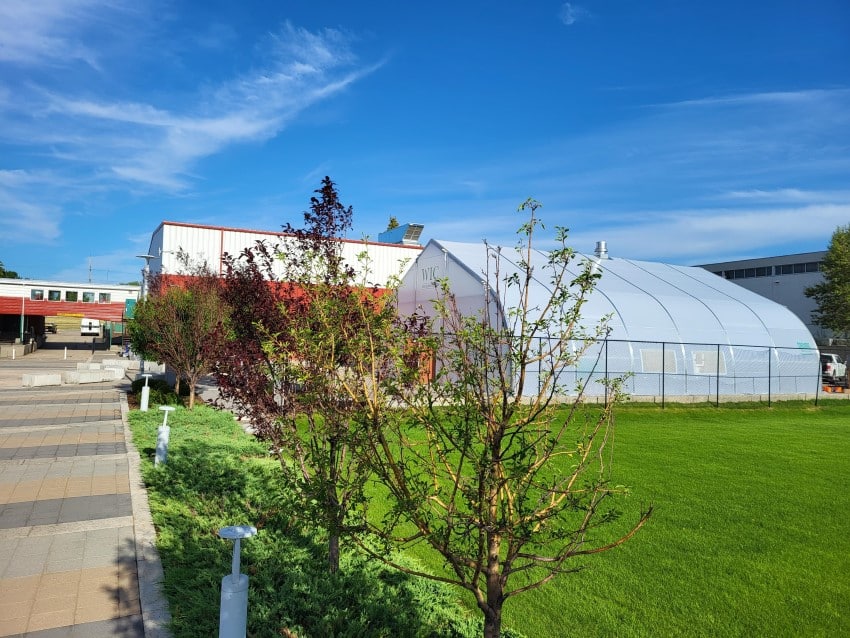 Present - 2021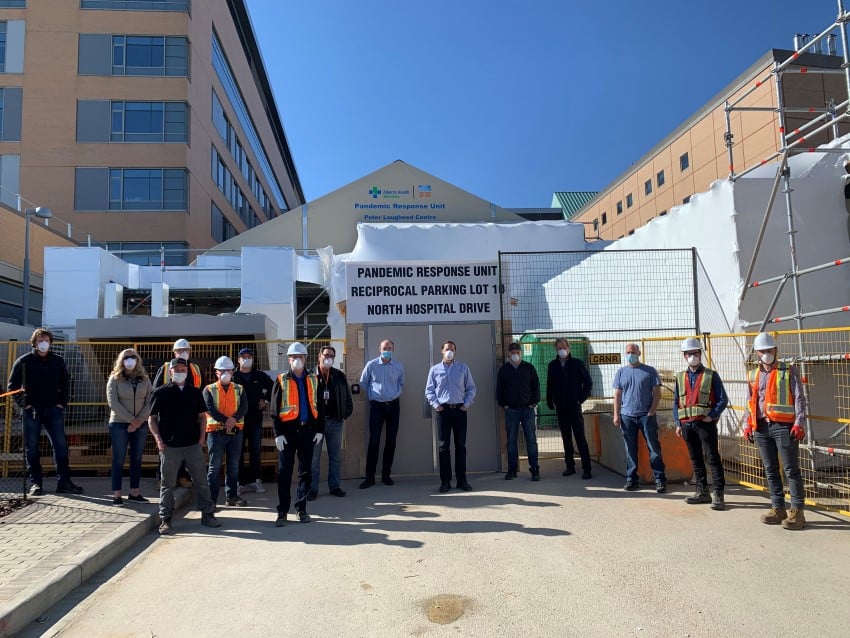 2020- 2016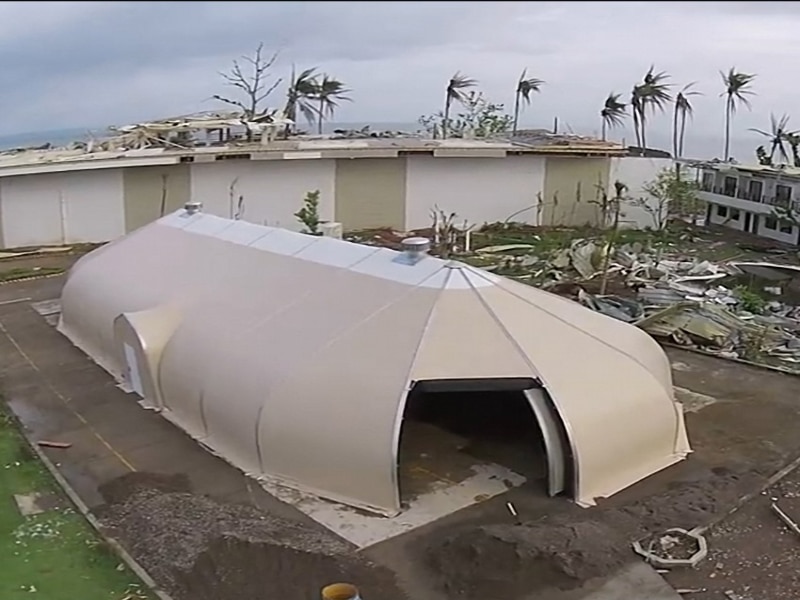 2015 - 2011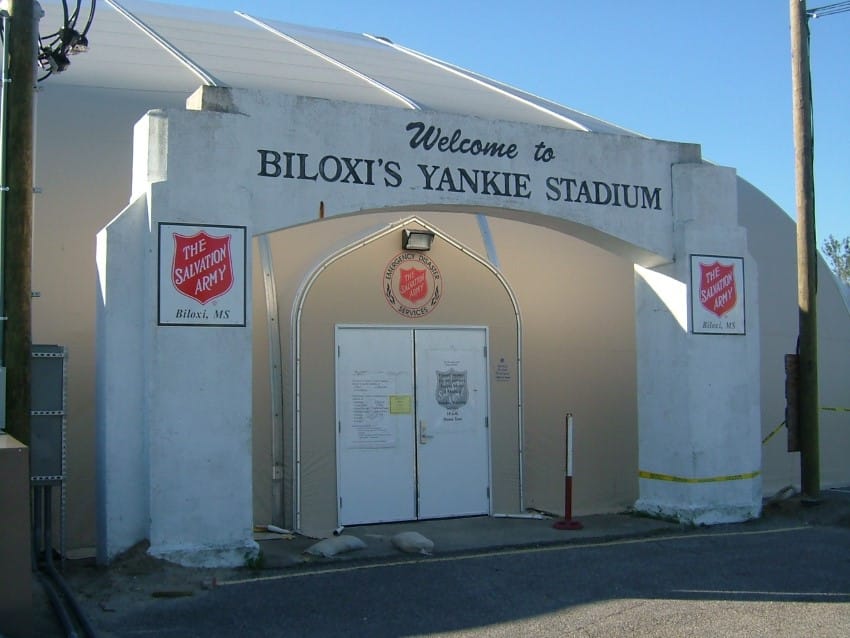 2010 - 2006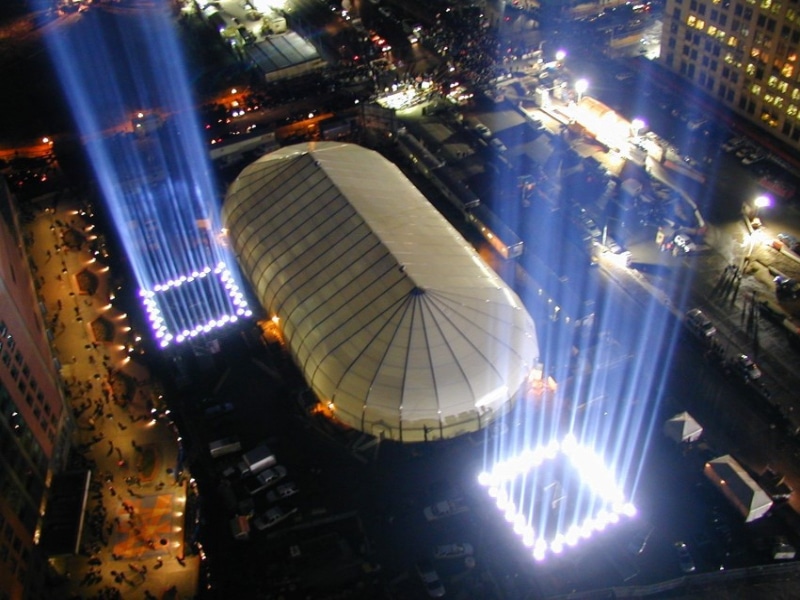 2005 - 2001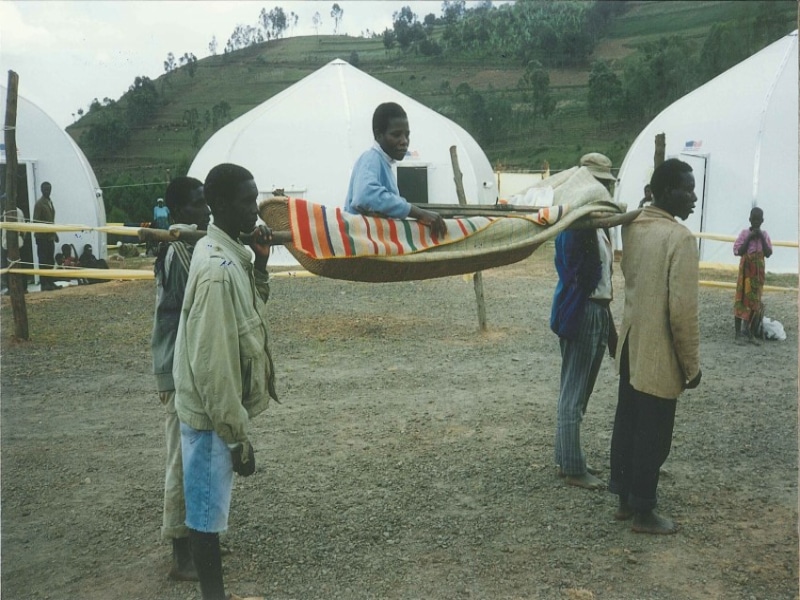 2000 - older