Sprung structures aluminum substructure outperforms steel at every turn. Sprung uses an extruded, military-grade aluminum substructure that provides superior performance, durability, and longevity. It also has an indefinite life expectancy and comes with a 50-year pro-rata guarantee. Our one-piece extruded aluminum I-beam with an integrated membrane retainer channel is engineered to endure extreme weather and environmental conditions.
See Sprung's aluminum in action:
Advantages of Aluminum Over Steel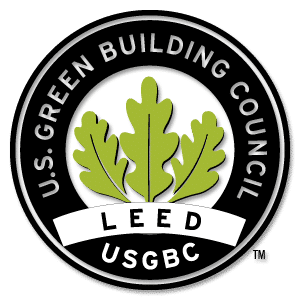 Learn How Sprung Will Get LEED Points
On Your Green Building.