Our wide range of accessories enhance the overall performance of your Sprung structure. While Sprung's expandable, modular design already offers a high level of flexibility, you can add even more value and versatility to your structure by customizing various accessories and features, such as doors, windows, connecting corridors, graphic treatments and more. See our accessories below: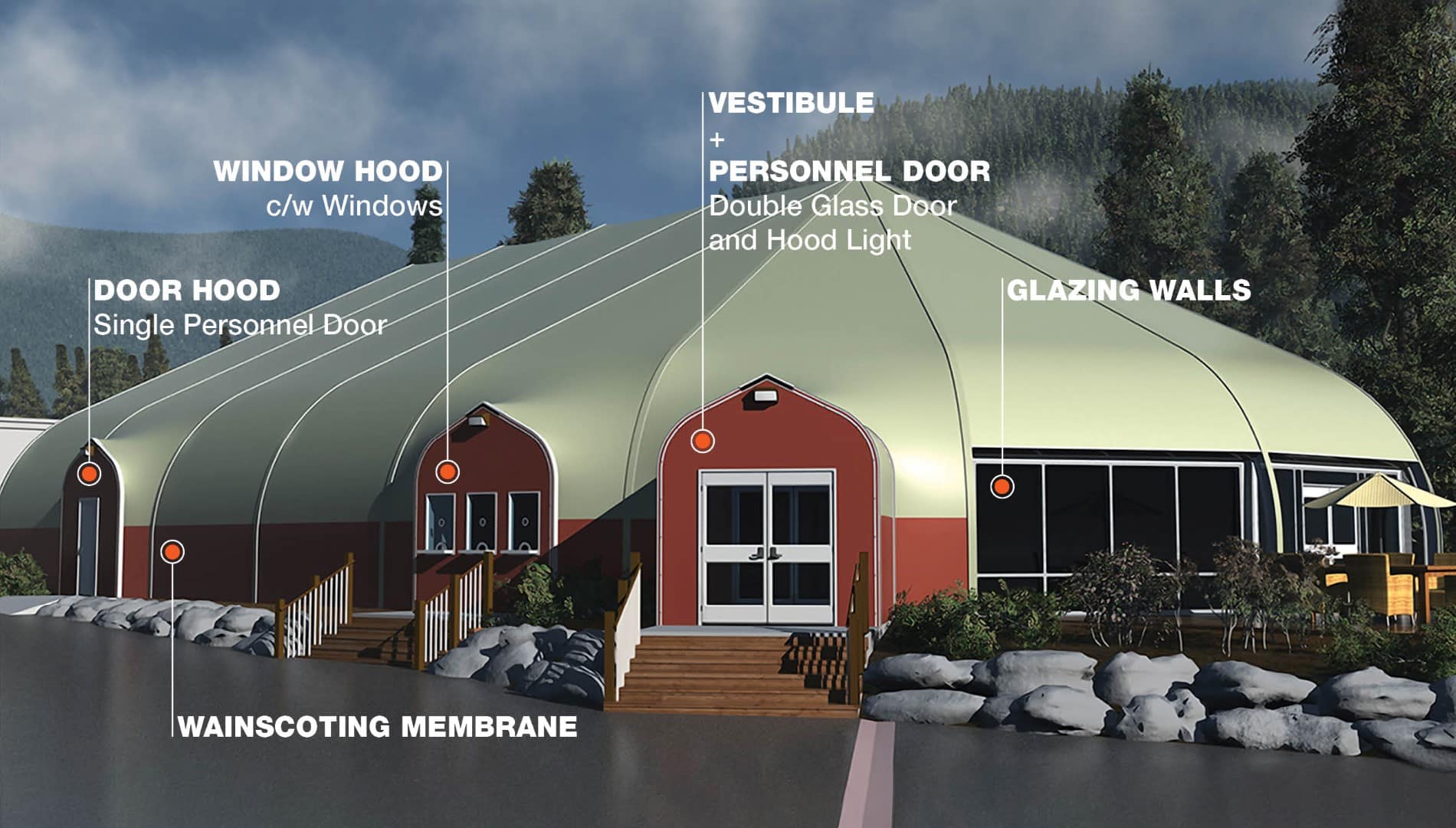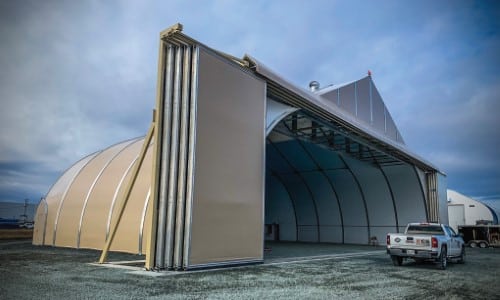 Aircraft Hangar Doors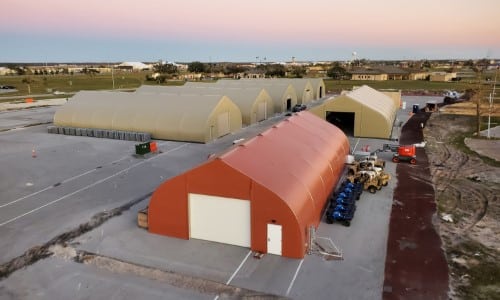 Cargo Doors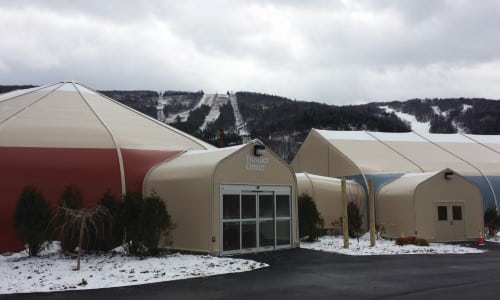 Entrances &
Corridors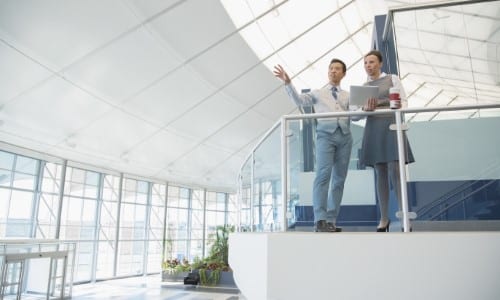 Glazing Walls
& Daylight Panels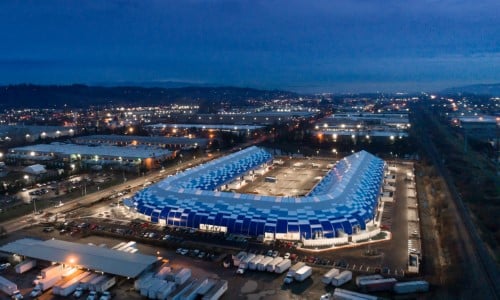 Graphics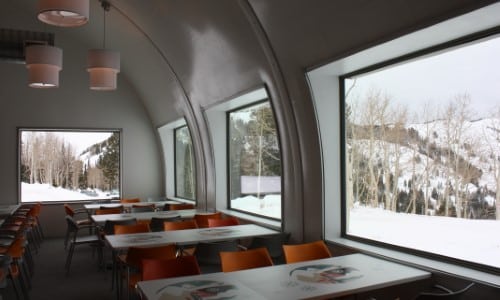 Windows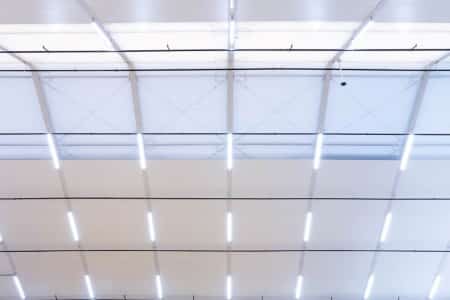 Sprung Lighting &
Accessories
Not only has Sprung engineered and installed hundreds of aircraft hangars around the world, we have also designed a variety of reliable, cost-effective and easy-to-use hangar doors to meet the unique needs of different airfield operations.
Telescoping Door System (TDS)
Designed and engineered by Sprung to provide a reliable conventional panel door system for large commercial and military aircraft.
Vertical Lifting Fold Up Door
Heavy-duty vertical fabric doors allow for maximum opening while ensuring a high-level seal.
Armadillo
Designed and engineered by Sprung, this door is ideal for short-term, multi-use expeditionary applications. The door remains fully tensioned at all times, providing greater performance and reliability even in strong wind conditions.
Center Point Rolling Doors
This unique innovation provides a cost-effective, manually operated door system specifically designed for radius-end buildings. Our Center Point Rolling Doors manufactured by Sprung Structures are readily available for immediate delivery. Ideal for helicopter hangars in remote locations.
Center-Pivot Rolling Doors
Engineered specifically for radius-end structures, center-pivot rolling doors provide maximum openings without sacrificing usable space. Featuring Sprung's aluminum frame and tensioned membrane, these large, fully integrated cargo doors include a heavy-duty neoprene seal and come in manual or power-driven options.
Rolling Service Doors
Fabricated with interlocking stainless steel or aluminum in a variety of finishes, Sprung's rolling service doors are designed for durability and serviceability and come in manual or motorized options. They also feature a weather-tight seal, which is critical for insulated buildings.
Sliding Doors
Constructed with our durable fabric membrane and aluminum frame, Sprung sliding doors operate on pneumatic wheels at ground level, run along a track at the top, and follow the profile of the structure, maximizing use of space. This easy-to-operate, fully integrated door system also includes a heavy-duty neoprene seal.
Personnel Doors
A wide range of personnel doors are available for Sprung structures, including single, double, glass and oversized—all with optional panic hardware. Specifically designed door hoods provide an added level of safety by effectively diverting water and snow from the door entrances.
Connecting Corridors
Sprung's engineered connecting corridor system provides a safe, reliable and cost–effective solution to enclose any walkway, allowing you to control pedestrian traffic flow while providing protection from the elements. Covered walkways and connecting corridors (with optional insulation) are available in a variety of widths for all Sprung tensioned membrane structures.
Prevent people from entering hazardous or secured areas

Maintain foot-traffic flow
Available in widths 10', 14' 3", 19'2" by any length

No foundations required

Translucent daylight panels in peak provide natural light

Optional fiberglass insulation packages

Available immediately from inventory

Lease or purchase

Ideal for airport commuter passenger walkways, construction sites, resource sectors and the hospitality industry.
Connecting a Sprung structure to any existing building or additional structure is easy using our connecting corridor system. For more information on connecting corridors, download this PDF.

Door Hoods 
Door hoods also provide an ideal location for lights and corporate branding graphics such as logos. 
Vestibules and Canopies 
Entrances to Sprung tensioned fabric structures can be enhanced with attractive and functional canopies and vestibules. This is an ideal solution for cold-weather climates. Vestibules can also be used as small offices, or to hide external HVAC systems. 
Access Natural Light
There are many benefits to letting natural light into your facility. From reducing energy costs to improving productivity and well-being, increasing exposure to natural light has profound positive effects. Our daylight panels and glazing walls provide a significant increase in natural light levels within a building, creating a bright and open atmosphere.
Glazing Walls
Engineered to integrate perfectly within the Sprung arched profile, glazing walls resist air and water infiltration and allow natural light to penetrate deeper within a building. These glass-curtain walls, especially when used in combination with daylight panels in the structure's peak, provide an exceptional interior immersed in natural daylight.
Curtain walls are ideal for facilities in a variety of industry sectors, including:
Tourism—Showcase surrounding scenery with unobstructed views.
Retail—Design intriguing window displays to draw in customers.
Hospitality—Create a spacious feeling in your dining and lounge areas.
Recreation—Let parents, fans and participants feel closer to the action while they take a break or keep an eye on their favorite athlete.
Daylight Panels
Our translucent daylight panels are built into the structure's membrane envelope, resulting in a more even, uniform light profile without glare. Natural light is diffused throughout the building, allowing for increased exposure to daylight.
Colorful graphics, decorative accent lines and logos
Adding logos or graphics to a Sprung structure's clean, bright and highly tensioned membrane helps to make corporate branding and unique color schemes stand out. In addition to optional design templates, every Sprung structure comes with a complimentary graphic logo that is designed and applied to the exterior membrane in Sprung's certified ISO manufacturing and distribution centers. All of our graphic elements are applied in a controlled environment, ensuring long-lasting results in any weather condition.
Branding
Your Sprung structure is a blank canvas, ready for you to present your brand to the world. We print in-house, so we can match your design needs precisely and apply your branding directly to the structure's exterior membrane. We can add a simple logo over the entrance or cover the entire structure.
Community
Our team can help you design a color scheme and graphics package that will enhance the aesthetics of your local community. No other company can give you the freedom to design like Sprung does.
Sprung structures include a variety of design aesthetics that are consistent with natural-light buildings. We offer many different types of windows and natural-light building accessories that add an architectural flair to your space and improve its appearance both inside and out. These include:
Classic rectangular and squared windows

Roll-up doors with daylight panels

Daylight panels (translucent panels in the peak of the structure)

Glazing walls (full-height window walls)
At Sprung, we never lower the quality of our distinctive windows. In fact, we offer thermal-pane and energy-efficient argon-filled tempered safety glass windows, available in a variety of styles: rectangular, elliptical, gothic and sun top. 
Types of Windows 
Large Rectangular Window without slider 
Rectangular Window with slider
Automated and adaptable, Sprung's Lighting system is designed and engineered to integrate seamlessly into each Sprung structure. Featuring quick-connect hardware, our lights are installed by electricians during the preliminary stages of construction, allowing for easy attachment and instant activation. Sprung Lighting is also sleek, durable, long-lasting and energy efficient.